Welcome to Gift Idea Gifts- The Perfect Gifts At Your Fingertips!
Shop for Anniversary gift, Baby gift, Birthday gift, Christmas gift, Corporate gift, Wedding gift, Gift Certificates, Gift Baskets and more. Find gifts for family, friends, business employees, business associates, gifts for Mom, gifts for Dad, new baby gift, graudation gift, and more. Gift Giving Made Easy For All Occasions.



FEATURED GIFTS:


Featured Mother's Day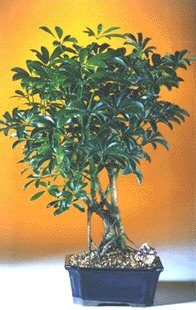 Hawaiian Umbrella Bonsai Tree-Medium (Arboricola Schefflera)This is the tree that we recommend if you are inexperienced with bonsai or you do not have a green thumb. In our opinion it is one of the easiest bonsai trees to care for and is a very beautiful "trouble-free" evergreen. If you don't know which tree to purchase as a gift for someone, this is the tree to select. This versatile tree is great for home, office, dorm or anywhere and does well in low to high lighting conditions. Our tree features tiny umbrella shaped leaves forming a dense green canopy. Very popular and easy indoor care.


Check out this year's Popular Gift Idea Selections
We've posted the most popular, hot selling gift idea items here. Choose great gifts for every family and friend on your list. Gifts for mom, dad, teacher, boss, girlfriend, boyfriend, baby, kid next door, aunt, uncle, cousin, no matter who's on your list, you'll find the perfect gift.